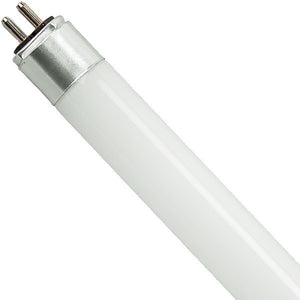 LED 25W LED T5 4FT Ballast By-Pass 4000K
The T5L-ISFH14-3500-4FT is an industry-leading 4-FT, 25W LED T5 Type-B replacement lamp producing 140 lumens per watt.
Includes an internal LED Driver with G5 end-caps for Double Ended power installations.
Anti-UV Frosted Shatterproof Glass Lens for even light transmission and to prevent discoloration.
Suitable for replacing F54 HOT5 T5 in commercial and industrial locations.
5 year /50000 hour warranty, and listed with all applicable bodies for safety and performance to qualify for energy-efficient LED lighting rebates.